leandro.prados.delaescosura@uc3m.es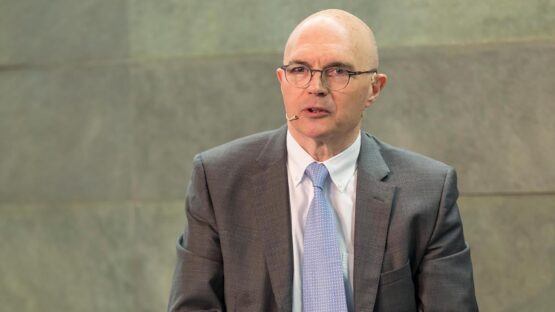 Leandro Prados-de-la-Escosura (1951), D. Phil. (Oxford University) and Ph.D. (Universidad Complutense, Madrid), Professor of Economic History at Universidad Carlos III, Madrid. He is a Research Fellow at the Centre for Economic Policy Research (CEPR), a Research Associate at the Centre for Competitive Advantage in the Global Economy (CAGE), and a Corresponding Fellow of Spain's Royal Academy of History. He currently holds the Honorary Maddison Chair at the University of Groningen.
He has taught at Georgetown University (Prince of Asturias Professor) and the University of California, San Diego. He has been Leverhulme Professor at the London School of Economics and Visiting Fellow at All Souls College, Oxford, and the LSE, and a Jean Monnet Fellow at the European University Institute, Florence.
He served as President of the European Historical Economics Society [EHES] and as a Trustee of the Cliometric Society and EHES. He belonged to the Executive Committee of the International Economic History Association.
He is currently an Editorial Board member of Cliometrica and Histoire Economique Quantitative and a member of the Scientific Advisory Committee of the European Review of Economic History, Explorations in Economic History, and the Scandinavian Economic History Review. He is a former editor of Revista de Historia Económica/ Journal of Iberian and Latin American Economic History.
He has contributed to the main journals in economic history and published and edited books on long-run growth and retardation in Spain, the economic consequences of Latin American independence, the costs and benefits of European imperialism, and British exceptionalism at the time of the Industrial Revolution.
He has been Team Leader at Carlos III University of the CEPR/ European Commission FP7 Collaborative Project "Historical Patterns of Development and Underdevelopment: Origins and Persistence of the Great Divergence". His current research interests are economic freedom and wellbeing in historical perspective; growth, distribution, and welfare in Latin America since independence; and very long-run economic change and inequality in Spain.
Research papers at: https://ideas.repec.org/e/ppr58.html